The day I watched a video introducing Fishman Lobster Clubhouse was the day I was convinced I had to go to Toronto, no matter what. I wasn't the only one – I saw many friends going to Toronto just to see how epic the food was. Actually, epic is an understatement; it's overused. I would define it, a King's dinner.
Before going to Fishman Lobster Clubhouse, reservation is a must. So remember to call and reserve a few days in advance unless you don't mind eating at odd hours.
Another big important note, don't do the same mistake as me, bring a big party with you. 4 people isn't enough!
The number of king crabs and lobsters in display is simply unbelievable. To think that all these sea creatures will be eaten in a matter of days is just insane. But this is the reality of Fishman Lobster Clubhouse. Not to mention, it's even sickening that all these poor things are looking at us eating their kin.
We had a preset King crab menu with an added lobster. This meal was more than enough for 6 people, and we were only 4. I shake my head.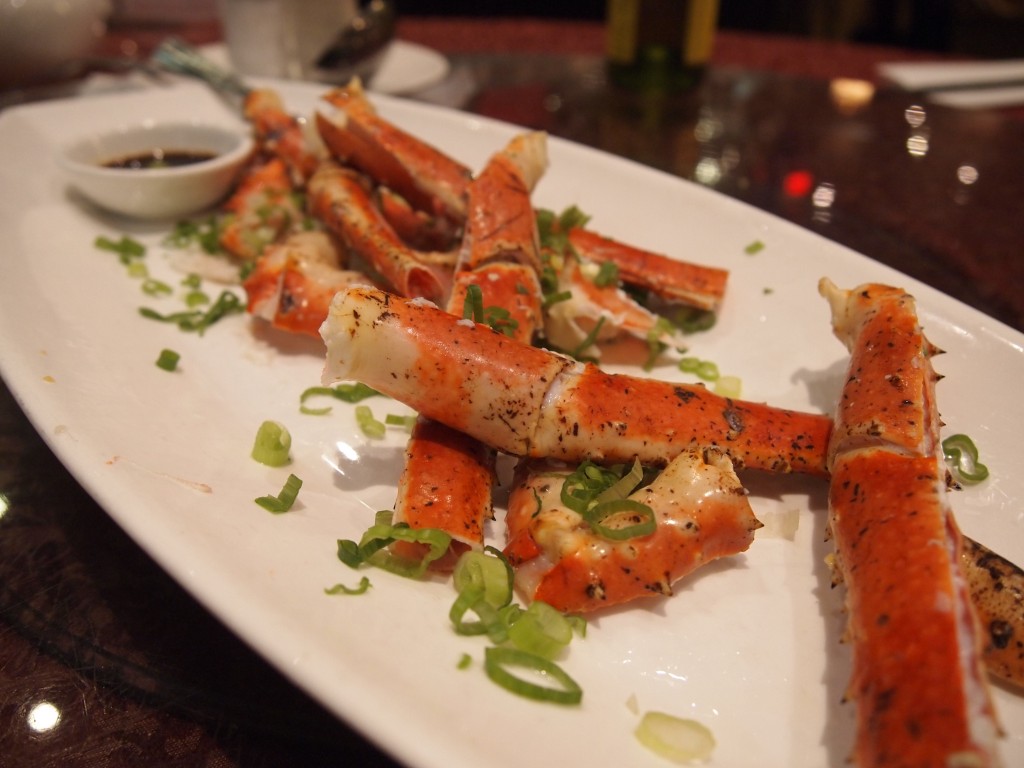 Steamed crab
So meaty and fresh!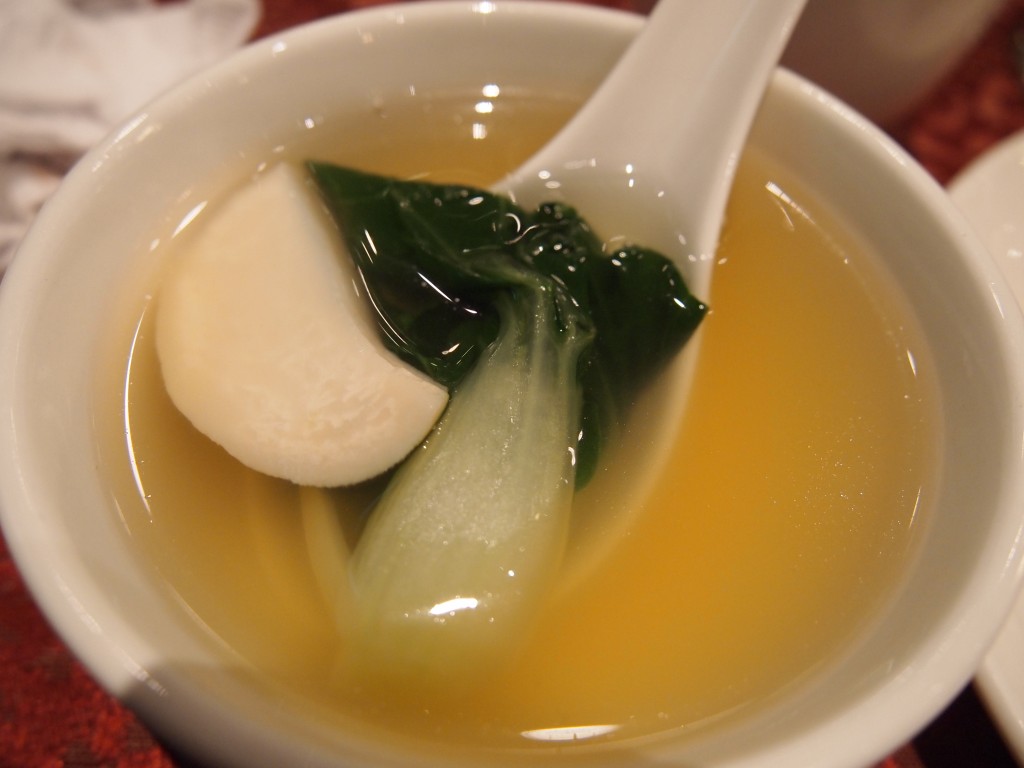 Soup of the day
Nothing special, but it prepared us for the gigantic meal.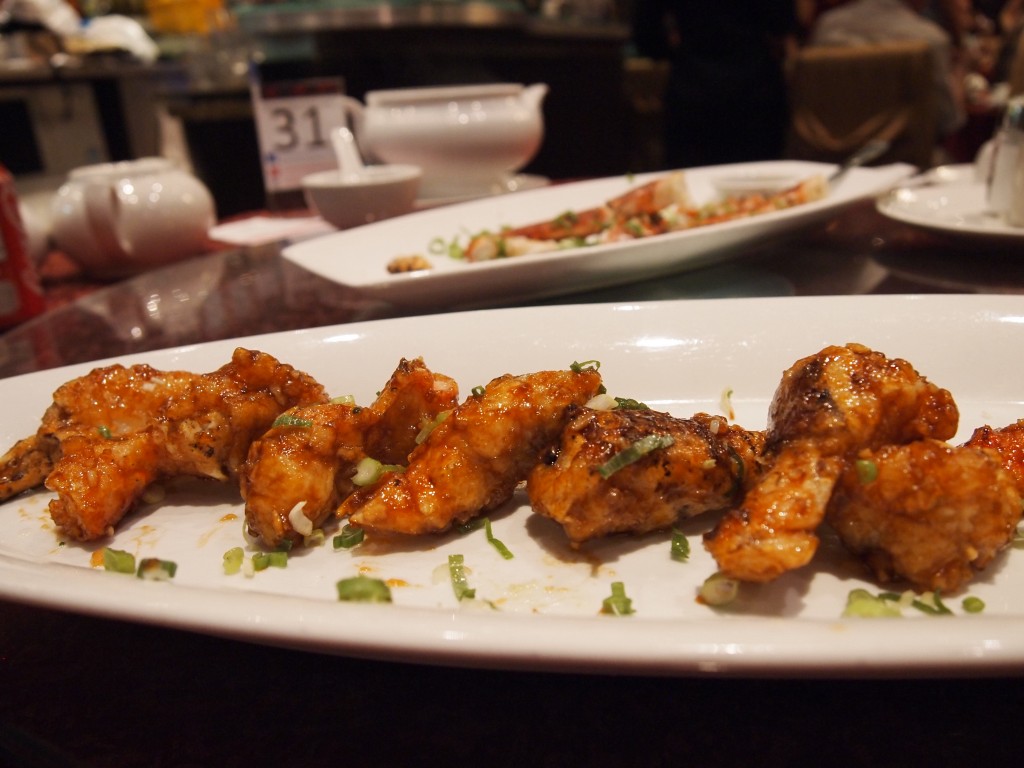 King crab stir fried in maggi soya sauce
This was my favorite dish – the sauce was so tasty and was completely infused in the crab meat. It was finger licking goodness!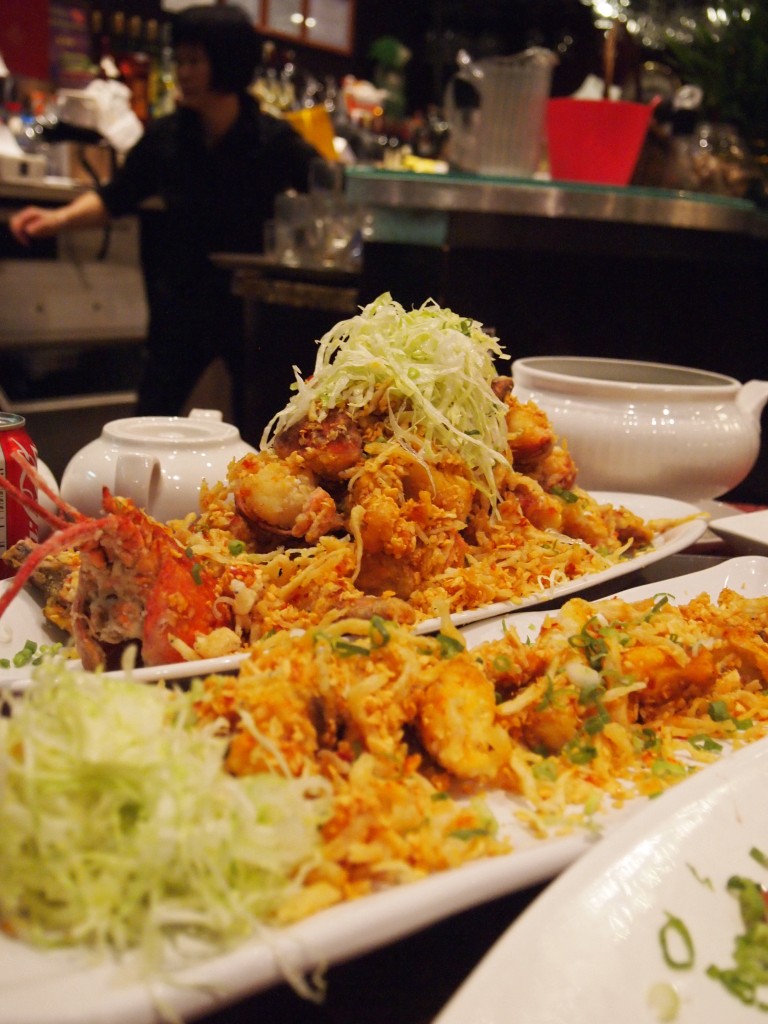 And the most awaited dish…
And yes, we had duo lobster and crab in Hong Kong style.
These 2 plates killed us. The amount was just endless, and this wasn't even the biggest tower I have seen!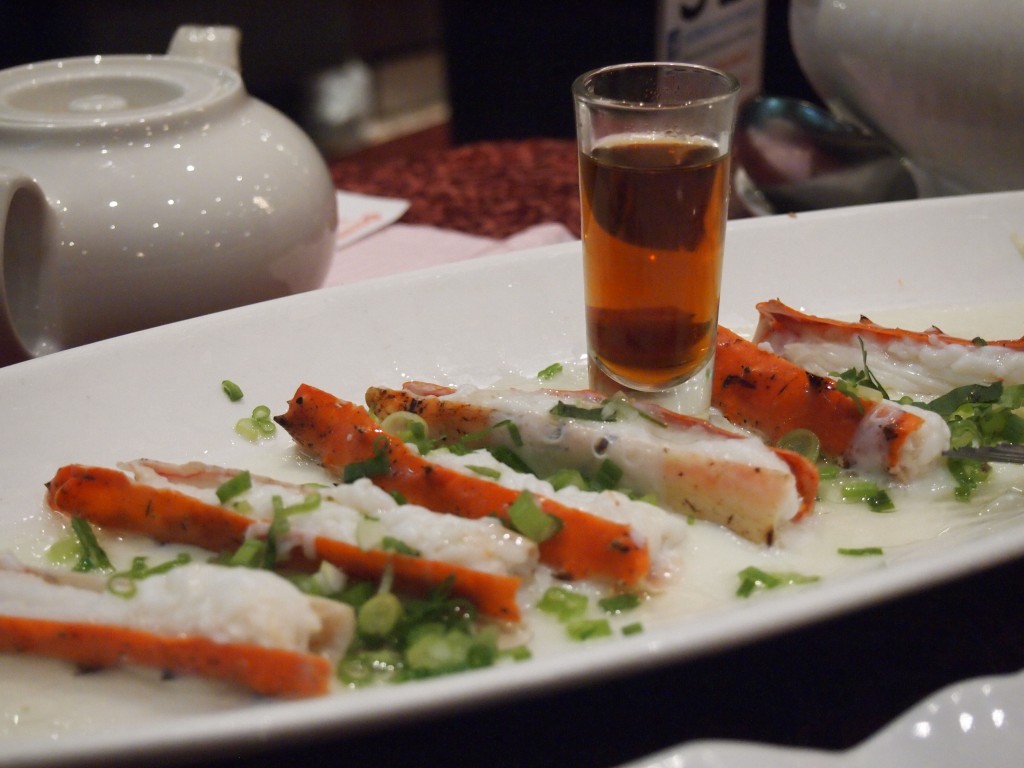 Steamed crab with salted eggs and egg whites.
This was as delicious as the steamed crab, but much more smoother due to the egg whites.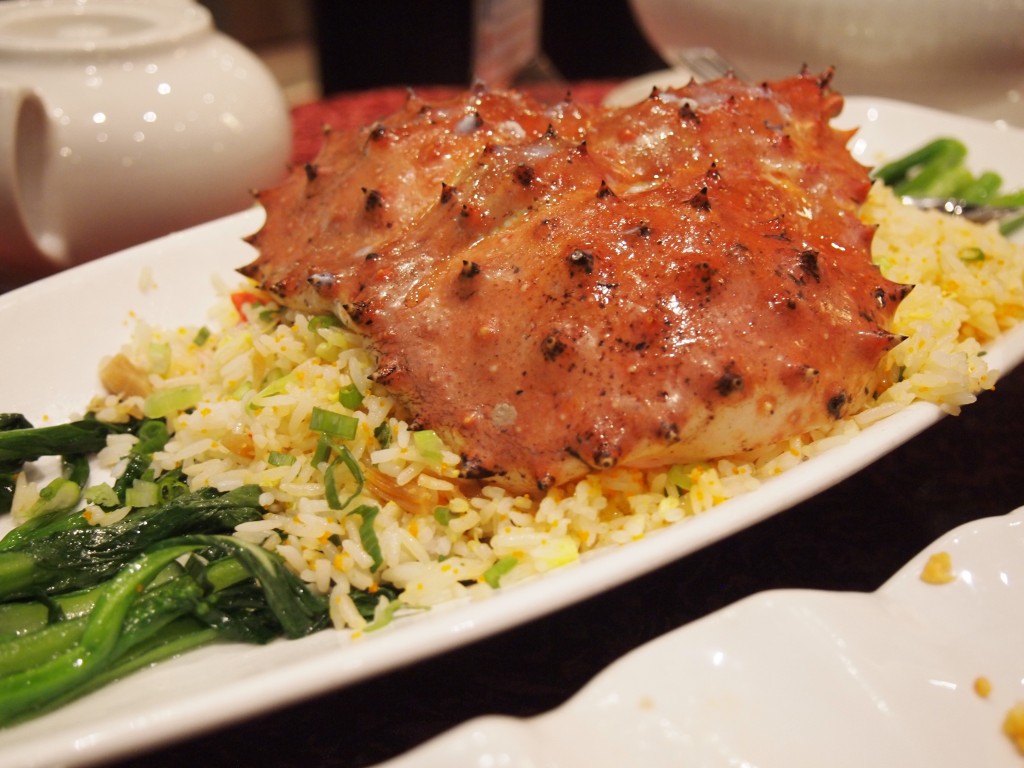 Fried rice.
At this point, we were too knocked out to even have a taste. Did I regret not trying? Maybe, but I think I made a good decision as I was already pushing myself to finish the other dishes. I think filling my last breath with lobster and crab goodness was better than rice.
We also had a vegetable dish and a dessert – that I forgot to take a picture.
It was just too much food for 4 people.
This dinner was so memorable. The perfect representation of a king's meal. I will come again, with a bigger party.
Zuuchini