During my short visit in Boston, Mr.Butter made sure that we stopped by Penang, where his memories projected happy tummy times. It seemed like many agreed with Mr.Butter as the traffic did not die down even on a rainy day.
Looking at other tables around me, I was excited to see the type of dishes Penang serves. Sadly, we were only a party of three with very different palate. So, I had to keep my eyes small (refering to the quote: eyes bigger than the stomach).
Roti Canai
It's basically a inspired paratha. The taste was good, but I find the crepe was too thin and not enough flaky. And the dip was a whole disaster. The curry was way too thick.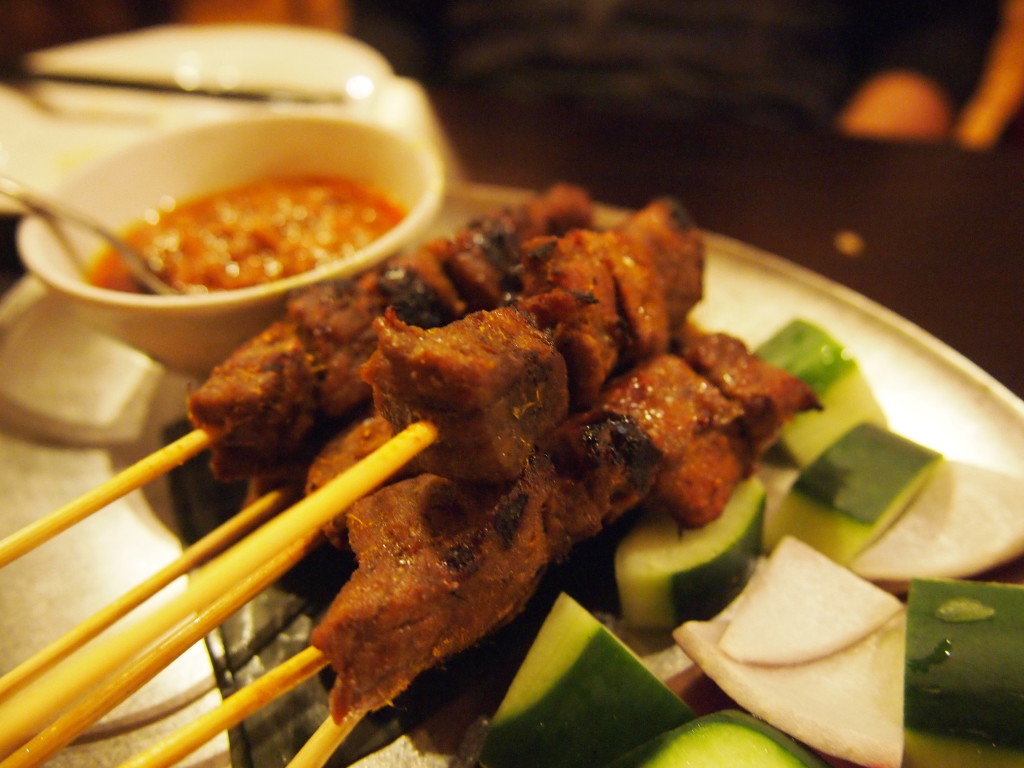 Penang Satay Beef
The picture speaks for itself. The beef was not tender; it was difficult to bite it off from the stick. The seasoning was lacking as well.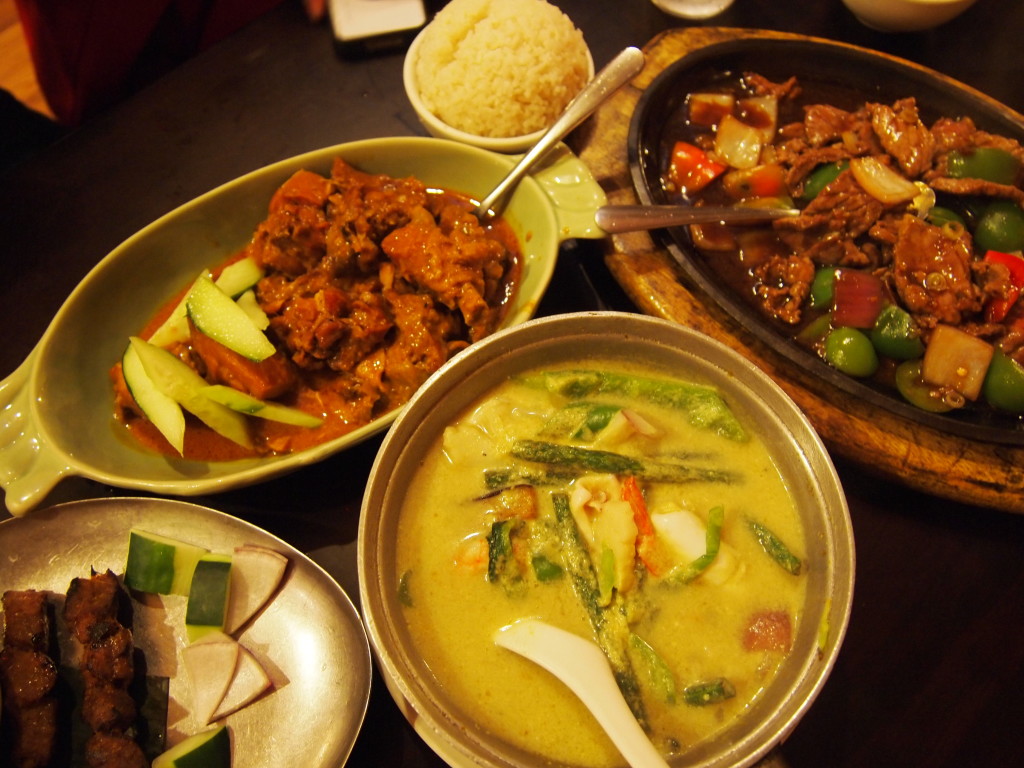 Penany Dried Curry Chicken (Top left)
Mr.Butter's dish. He found it good.
Sizzling Beef (Top right)
Mr.Butter's niece's dish. She liked it. I thought it was a very typical stir fried beef from a Chinese restaurant.
Green Curry Seafood Claypot (Bottom)
Expectation of seafood could go quite wrong. In my seafood claypot, I had some crabstick. The green curry could be more rich. Otherwise, a decent soup to go on coconut rice on a rainy day.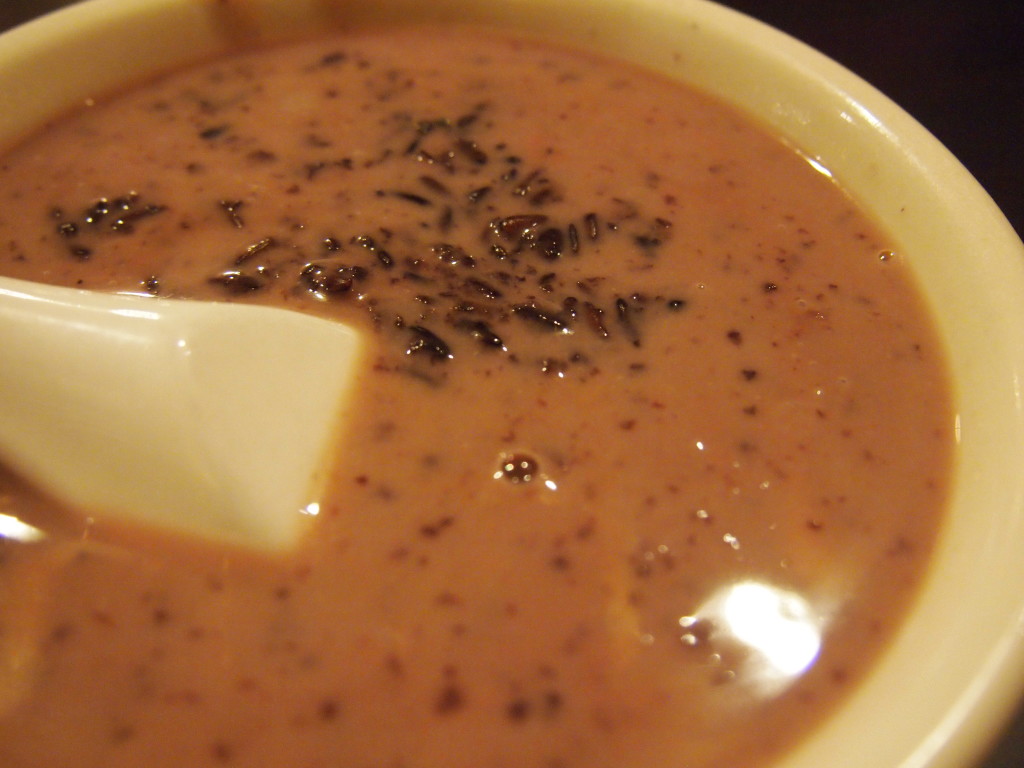 Surprisingly, the desserts were delicious like this black rice dessert with coconut milk. The ratio of the coconut milk and the black rice was off, but nonetheless, I fully enjoyed it.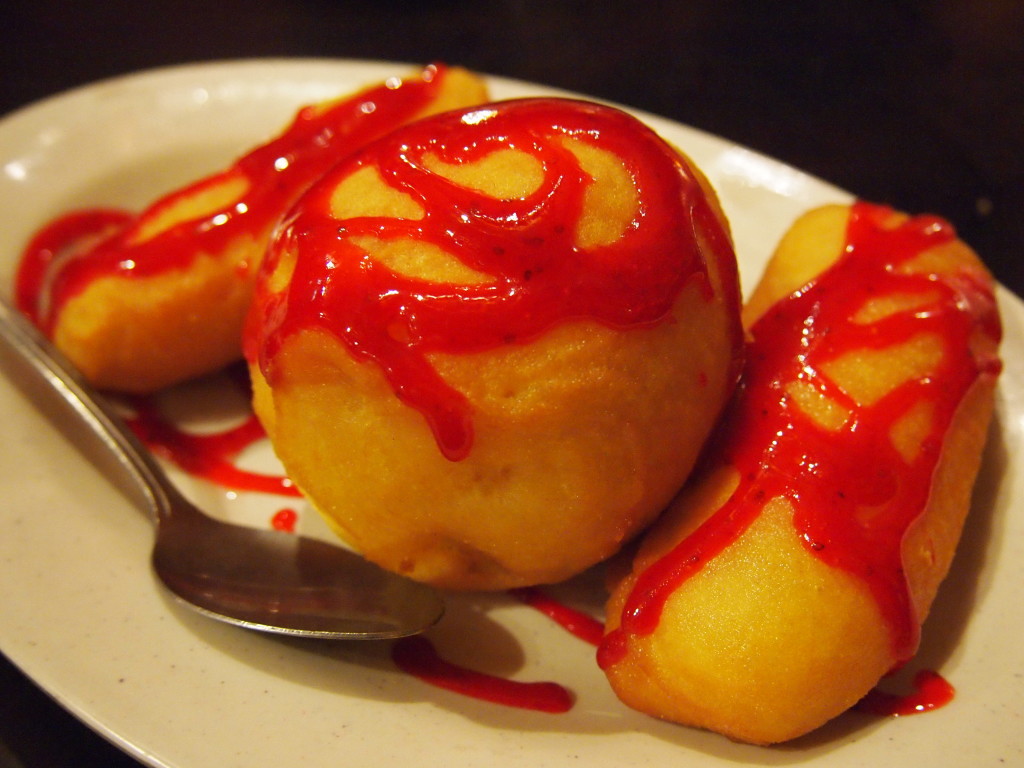 And we also had the deep fried ice cream and bananas for dessert. The appearance was not impressive. But like we learn from our childhood, we should never judge a book by its cover. And astoundingly, it might had been the best fried ice cream I ever had. Unlike my past experience, the ice cream remained intact after being deep fried. The crispy dough enrobing the ice cream was perfect. I would say the same for the bananas.
Disregarding the desserts, I think overall my experience was a let down. But I truly believe it is because I did not order the right dishes. But as usual, my philosophy is that everything on the menu should be just as good as any other dishes.
Zuuchini